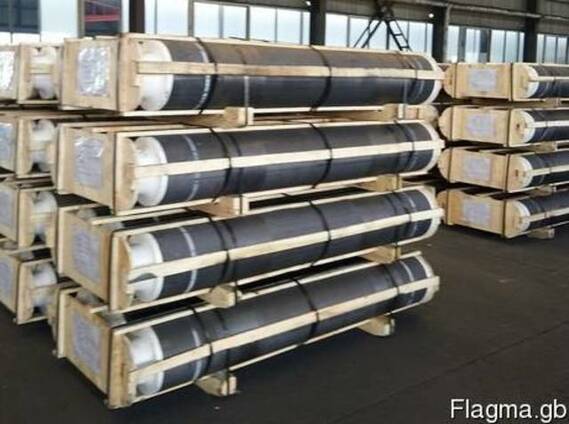 Graphite Electrodes Compective Price UHP Dia.350-600 mm
$ 3,800 /kilogram
$ 3,000-9,900 /kilogram, min. 500000 kg
wholesale
Delivery terms: FOB Shanghai, China
Jinchang Carbon Development Limited - a supplier of graphite electrode more than 10 years in China . The production base covers an area about 40,000 square meters and an annual capacity of graphite electrode reaches 50,000 tons .
Our graphite electrode is produced strictly as domestic and international technical standard , and all its index are better than the regular value of these standards.
Our criteria: select premium grade raw materials, strict process control, reasonable price and quality stability.
We supply graphite electrode RP, HP, UHP with dia. 100-700 mm in stock.
Our advantage - high quality product, competitive price, excellent service and prompt delivery !
Certificate of quality : supplied with Certificate of quality and actual test characteristic.
Package: wooden crates with steel straps.
Payment : t/t prepaid and other .
Shipment : within 10-25 days.
Price: ask prices under different conditions. We will give good price .
Graphite electrodes following in stock :
graphite electrode RP dia. 100-600 mm length. 1600-2400 mm;
graphite electrode HP dia. 200-600 mm length. 1800-2400 mm;
graphite electrode UHP dia. 350-700 mm length. 1800-2700 mm.
Characteristic UHP:
A. Resistance: electrode ,< 5.5; nipple, < 4.0 μΩm
B. Bulk density: electrode ,> 1.66; nipple, > 1.78 g/cm3
Characteristic HP:
A. Resistance: electrode ,<6.0; nipple, <5.0μΩm
B. Bulk density: electrode ,> 1.60; nipple, > 1.73 g/cm3
Characteristic RP:
A. Resistance: electrode ,< 7.8 nipple, < 6 μΩm
B. Bulk density: electrode ,> 1.56; nipple, > 1.69 g/cm3
Renewed: 7 March 2019, 03:30
views: 161
Similar ads