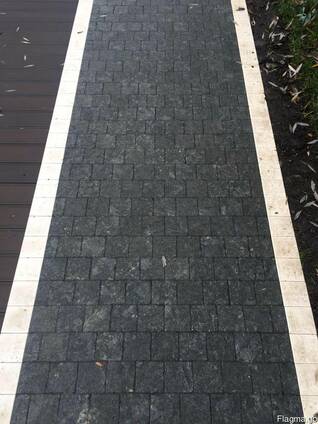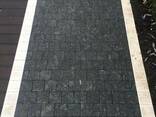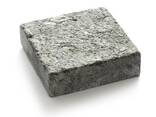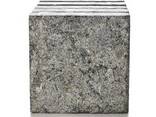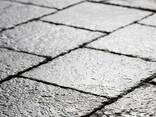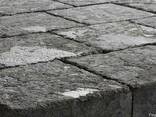 Paving Stone from Labradorit Volga Blue
50 £ /метр кв.
от 50 £ /метр кв., мин. 250 м.кв.
оптом
Условия поставки: DAP Лондон
We are the first who created this amazing product!
The unique mechanical processing of stone from labradorite Volga Blue is our know-how
Luxurious view: Beautiful Antique old city style texture. We have preserved the natural structure of the stone
100% ecological: This is the first class of radioactivity
Lifetime warranty: Absolute resistance to any destructive factors due to the know-how of the machining technology
Fast styling. The laying time is reduced by 60% due to the accuracy of the dimensions and the rolling of the edges.
High resistance to wear, resistant to strong temperature fluctuations, is not afraid of moisture, abrasives, road salt, acids, solvents and can withstand high loads.
Extra strenght:
Compressive strength, MPa 150-166
Bending strength, MPa 621
Density, kg/м2 2800-2860
High resistance:
Frost Resistanc Grade F-250
Water absorption, % 0,017
Radiation Class 1: no restrictions for usage indoor or outdoor
For Pedestrian zone 10x10x30 mm. Euro palette: 14,4 m2 (1255 kg)
For Carriageway 10x10x50 mm. Euro palette: 8,64 m2 (1296 kg)
The capacity for the production of pavers is up to 10,000 m2 per month. The volume of raw materials is sufficient by 200%.
Import on DAP incoterms
Обновлено: 8 августа 2018, 12:52
просмотров: 79